Mission:
Ser líder en la prestación de servicios de calidad con personal calificado y honesto para la construcción del desarrollo local integral equitativo en beneficio de la comunidad y toda persona con intereses y actividades en el cantón
Vision:
In 2017 Escazú stands out as a socially balanced canton, with a great education system, infrastructure, transport, safe, healthy, orderly and clean. Being modern, it preserves its traditional architecture and customs, with a dynamic trade that integrates organic and traditional agriculture and crafts; It values, protects and sustainably uses its hills, giving equal attention to the different sectors of the population, respecting differences in gender, age and condition.
This development is led by a transparent, efficient, effective, committed, democratic and participatory local government.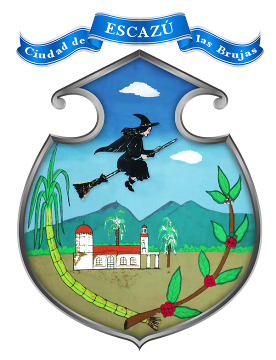 Values:
Honesty
Tranquility
Participation
Solidarity
Commitment

Policies of the Municipality of Escazú
The policies of the Municipality constitute a set of general criteria that establish the frame of reference for the performance of the activities that allow implementing the Cantonal Development Plan. These policies are the highest-ranking regulatory instrument related to the development of the Canton, with a view to ensuring the improvement of the living conditions of citizens.
Such guidelines cover transversal issues, present in all initiatives promoted by the Municipality, as well as more specific development or sectorial policies. The design of the following policies of the Municipality of Escazú, was under the responsibility of its Municipal Council, and this process was based on the participatory vision of local development, and knowledge of the strategic lines of development established by the Canton's citizenship.
Transversal Policies
Give priority to the development of the quality and infrastructure of education in the canton, which has an impact on the strengthening of values, in the development of health, in the protection and improvement of the environment, in the conservation and development of culture, in the quality of entertainment and allowing access to better and greater sources of work.
Develop an integrated and planned management approach in the Municipality that makes it possible to assume the challenges of local development, through interdisciplinary work teams of high professional ethics.
Protect and improve the environment.
Promote and take a gender equity approach in all development and management initiatives promoted by the Municipality.
Lead an inter-institutional and organizational coordination effort, with citizen participation, with the aim of making optimal use of available public and private resources, aimed at achieving the results of the Cantonal Development Plan.
Sector policies
Promote the local economic development of the canton of Escazú, through the generation of jobs, the creation of joint ventures and the reactivation of local tourism and crafts, making a sustainable use and recovering natural resources.
Política de Calidad
La Municipalidad de Escazú promueve la cultura de servicios al usuario y usuaria, asegurando el cumplimiento de los requisitos y la mejora continua, a través de los siguientes compromisos:
Honestidad e integridad
Equidad
Liderazgo
Compromiso, compañerismo, cortesía y respeto
Creatividad e innovación
Eficiencia y eficacia en los procesos
Simplificación de trámites
Uso de la tecnología para el desarrollo Integral
Recursos Humano Competente
Comunicación interna y externa, ágil y oportuna
Protección y promoción del Medio Ambiente